The artwork is a homage to the new millennium, and the wish that this time, which is yet to pass, could bring union and peace between people.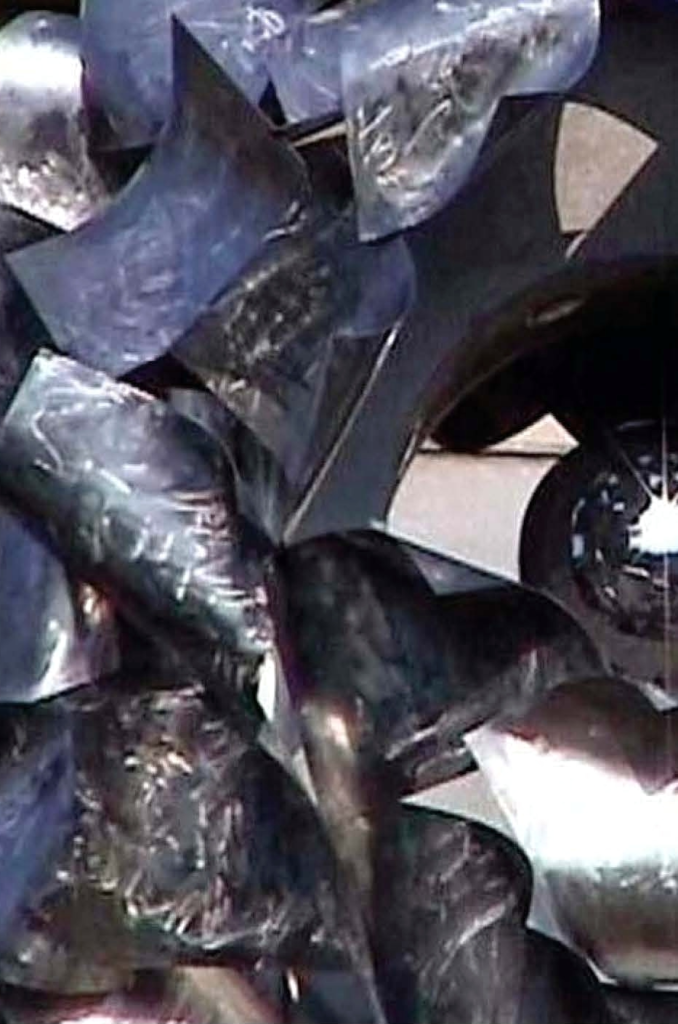 The stele, with its monumental height, represents the millennium. The two vortexes at its peak represent the union of many diversities, cultures and people, that seem to gather themselves around the central sphere, around a common aim. The new millennium is seen as the time of globalization, the time in which diversities join themselves and get closer to each other, in order to find possible prototypes of common life, the wish that all of this could lead to union and peace.
Dimensions meters: 3,00×2,00×10,00 Material: Cement, Stainless Steel, Light Italy , Orbassano.