The new generations should therefore become more and more enslaved and subjected to this tecnological power, for the lack of exprerience of how to be able to live and operate without machines and progress should show itself as being in fact a great regression for man if sometime and for some reason mechanical and electronic systems were no longer to be found.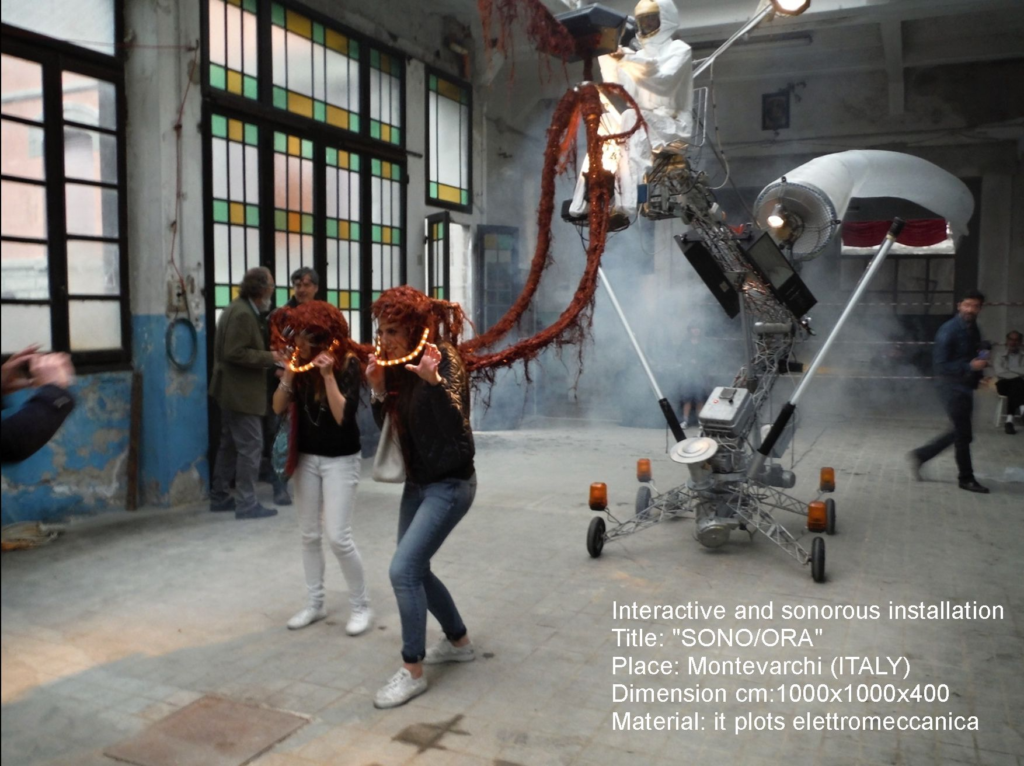 Man would find himself, in fact, at the gates of an Apocalypse which would mark the beginning of a new era in which we should start over with learning what we once knew and have forgotten as a result of our passive and automatic use of machines. These obviously, the most terrible predictions for our future which seem to have some characteristics at the present day rather far-out. over the past few years revolutionizing And its usage is, indeed, becoming more and more common as it imposes itself universally as something necessary and nowdays absolutely essential as tecnological products keep changing and evolving at an almost unsustainable rate out of commercial logics.
And yet we must no forget that technology has made huge steps forwards, steps completely unpredictable the dynamics and ways of operating and communicating in a great deal of fields of human life.
What we want to emphasize in the show is, therefore, a conscious usage of modem technology which is not to be feared as long as it doesn't bring to the atrophy of thought and its utility is calculated on a base of a time-economy allowing to reserve greater space for man than for itself.